Pam's House: An Escape Game
Pam's House: An Escape Game
You are having an awesome time with your friend Pam at her house but now it's just about time to go and... uh oh! Pam wants you to explore the rooms and garden of her home and solve several puzzles before you leave. Can you solve them all?
>>>
This is my first game got released on Google Play, and now working for App Store!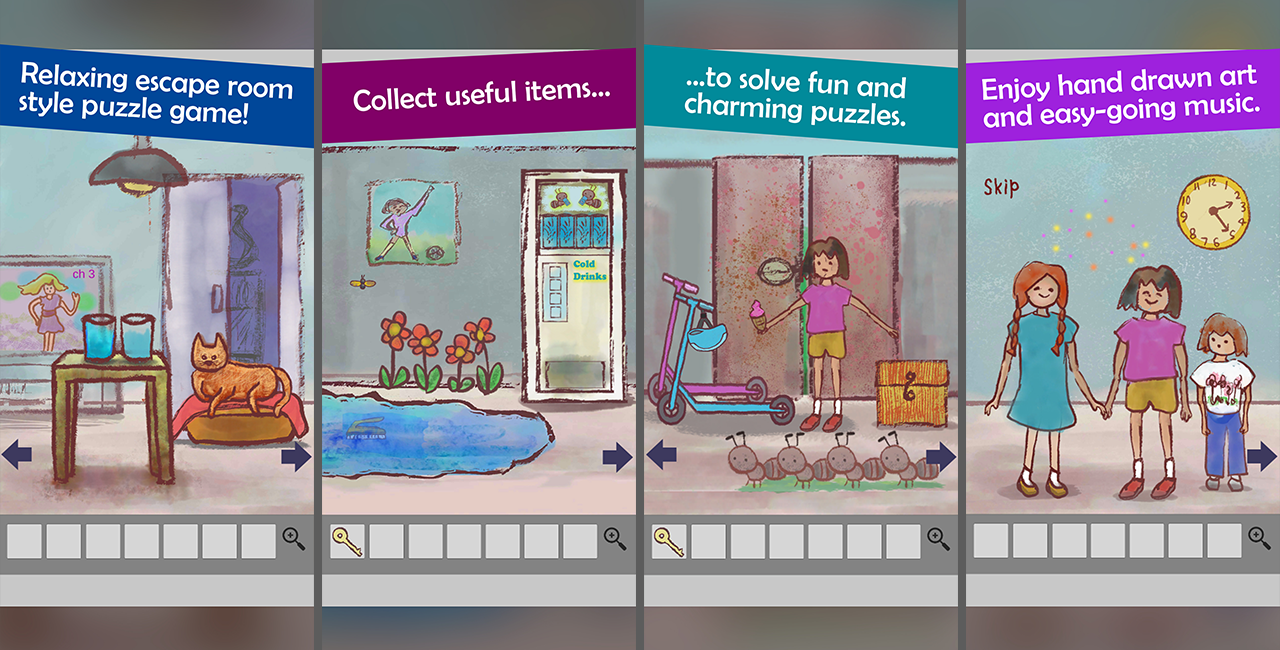 Also available on
Comments
Log in with itch.io to leave a comment.
I loved playing your game. It is so unique and fun. A breathe of fresh air for us casual players. I look forward to more!
Thank you for playing!
I'm currently working on "story based adventure" game...hopefully get done this summer- to fall.
I'm glad you enjoyed this game! and I hope you like the next one, which I'm currently working on;)
When I download there is no exe to play. And I can't get either of the pam's games to load in the browser. Any help?
Hi there. Sorry for the inconvenience. I'm not sure why the game is not loaded in the browser, either. If possible, you could play it on AppStore or Google Play as well.
ok I will try. I really want to be able to play your games, I'm sure it's on my end somehow I just wish I knew why
I am having the same issue :(
I think so. Or you could play on web, too:)
Oh btw i LOVE your game It's FANTASTIC!
i love your games and can't wait for the next one !
maybe.... Pam's Attic? ;)

Nice puzzle game the only problem I had was the doors... going in and out of them, there was no arrow for them and I kept clicking on the wrong part of the door. I liked the popping balloon and finding something inside idea I have it in one of my own games and the ants antenna but all of them where nice ! :)
Hi there. Thank you for your feedback! I'm gonna look into doors for better use. It's a great idea something comes out of balloons as well!